"In all of us there is a hunger, marrow deep, to know our heritage - to know who we are and where we came from. Without this enriching knowledge, there is a hollow yearning. No matter what our attainments in life, there is still a vacuum, an emptiness, and the most disquieting loneliness." -- Alex Haley, Roots
Latest Posts
Ancestry DNA recently added a new feature to their DNA result pages. They are the "Shared Matches". In order for you to take advantage of this new feature you have to have at least one of your parents tested. I am lucky to have already tested both of them and thus are taking full advantage […]
New To Mexican Genealogy Research?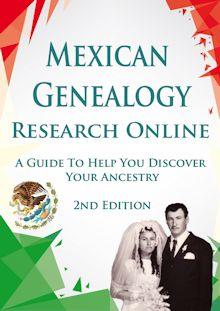 Book Price: $19.99

This book will provide you with a solid foundation to being able to find your Mexican Ancestors online. Practically without leaving your home.
Ancestors of Moises Garza
Book Price: $29.99

As you have or will soon discover many of my ancestors are also your ancestors. This work will provide you with invaluable clues to primary and secondary sources were information about your ancestors can be found.